The Primary Care Physician in Jackson MS
While it used to be a mainstream practice, the importance of a primary care physician is too often overlooked.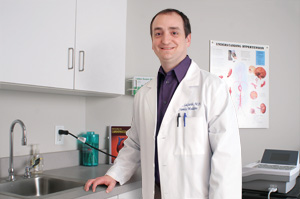 Do you ever wish you had a "go to" doctor? Well, it wasn't long ago when many people did have a go to doctor, and they still exist today. The role of that doctor is "Primary Care Physician" and that person can be your single most important point of contact for your life-long health care.
Today small practices and independent physicians are harder to find as larger practice groups assimilate the smaller ones, offering consolidated back offices and ease of administration. Additionally, "corporate clinics" with multiple locations make it feel convenient to use them.
While some operational practices may maximize profit, they do not necessarily increase patient care. In some higher volume clinics patients are rushed or are seen by nurse practitioners instead of doctors, and there is a growing trend for some doctors to spend more time with their hands touching keyboards than examining patients. There are also doctors who turn hospital care over to "hospitalists" or groups of specialists who don't know the patient's background, and no one physician seems to be leading the team. That educated, expert leadership is one role a primary care provider plays. The Primary Care Physician in Jackson MS is changing all that.
The reality that is being overlooked is that there are solid short-term and long-term benefits to establishing a relationship with a doctor as your primary physician — someone who knows you medically, and even personally, in order to provide greater quality care.
The Primary Care Physician in Jackson MS
Dr. Thomas LaGarde of the Lakeland Primary Care Clinic is one doctor who views being a primary care physician as a competitive advantage and a way to maintain a higher level of patient care. According to Dr. LaGarde, not being owned by a hospital or a corporation gives his clinic a great deal of freedom to do what he, as the physician, feels is in the best interest of the patient. "The treatment decision is between me and the patient, not between me and someone else who employs me," says LaGarde.
According to LaGarde, there are plenty of places out there that treat one sinus infection after another. His clinic focuses on providing direct doctor to patient service. "Our business model emphasises the patient and a meaningful, informed relationship with their doctor," says LaGarde. "In our patient to doctor relationship, patients get a doctor that understands prior conditions, medications, and family history. We visit our patients at the hospital. We value long term relationships, and, more often than not, stay with patients for life."
Many people use one-time clinic services these days. However, it is more difficult for one-time doctors or clinics with migrating or transitioning doctors to have the complete background necessary to treat longer-term conditions or to recognize trends with patients they see only once. Some conditions, like diabetes, high blood pressure, heart conditions, high cholesterol, thyroid conditions, and more, are much better managed with a primary care physician, or dedicated specialist collaborating with a primary care physician, depending on the condition. LaGarde says, "There are some things that can be taken care of in one visit and some things that must be treated and managed over time."
The Lakeland Primary Care Clinic has the profile of the corner store among Walmarts ™. It is a place where you can have access to personal, professional care, where your physician will have intimate knowledge of your health goals, health issues, life habits, and history and is able to make extremely informed decisions. Patients also have different goals in life. Some are retiring at 60 years old and some are running marathons at 70 years old. LaGarde says, "We want to know what a patient wants out of life. Some patients are more interested in longevity while others in quality of life. When a patient tells me what he or she wants out of life, I tell them, from a doctor's standpoint, how I feel we can get them there."
If you would like to have the benefits of a primary physician as part of your personal medical plan, and your family's medical plan, then seek the care of a physician or practice that operates using a primary care model. It just may be one of the more important decisions of your life.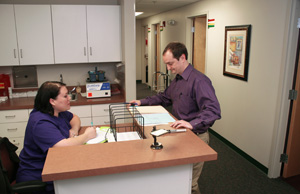 Thomas LaGarde, M. D. leads the Lakeland Primary Care practice in Flowood, Mississippi, which specializes in adult primary care. For more information regarding Lakeland Primary Care, visit www.lakelandprimarycare.com or call 601-664-9299.
Bryan Carter is an author, a member of thinkWRITE Guild, and a contributing writer for County Connections.