Remote Deposit: Unveiling the Secret
Remote Deposit: Unveiling the Secret
With the blossoming of so much new technology in our daily lives, it is often easy for us to forget that technology also impacts the world of business. There are many new, often unused, services that banks are offering to their business customers. One service in particular can make banking dramatically easier for often time-strapped businesses.
In a word, one of the newest high-tech services being offered by many banks is Remote Deposit. No longer does someone have to stop what they are doing to make a bank run. Now, checks can be deposited at your bank without anyone having to leave the actual business location.
There are several different ways that various banks are implementing this service, but one of the most common is for the bank to place a small piece of equipment at your actual place of business. This remote deposit machine is connected to the bank via the Internet. You simply scan checks through the machine, and they are deposited into your account at the bank. Scanned checks can then either be kept for your records, or destroyed. It's as simple as that!
Remote deposit services have the potential to save businesses, both big and small, not only time and money, but hassle as well. "What does remote deposit really do for you?" answers Brien Kee, Branch President at M&F Bank in Bells. "It lets you choose how to structure your day by removing the question of when to do your banking. I can go in and make weekend deposits on Sunday afternoon, if I want, and I can rest assured that the checks are being deposited directly into my business account, worry and trouble free." When combined with other banking services offered to businesses, like bad check collection services and payroll direct deposit/transfers, "banks today help empower your business to succeed."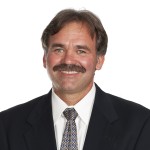 Remote deposit is a natural development in the ever evolving world of business banking. We are going to bank branches for fewer things, with everything from account creation and management to bill paying now available to us offsite, with a quick visit to the bank's website. Now, businesses can even handle the majority of their deposits without ever setting foot in the bank, or, most importantly, without ever having to leave their place of business.
For questions about Remote Deposit and other business banking services, contact Brien Kee at the Bells, Tennessee M&F Bank Branch at 731-663-2121.
Author Matthew Jackson is a member of thinkWRITE Guild and a contributing writer to Crockett Rockett. This article was published in Crockett Rocket issue XLIII of vol IV.