Meet Chief Houston
Chief Houston: When it comes to electing a Sheriff, there are key factors to consider – Experience, Qualifications and above all, Leadership.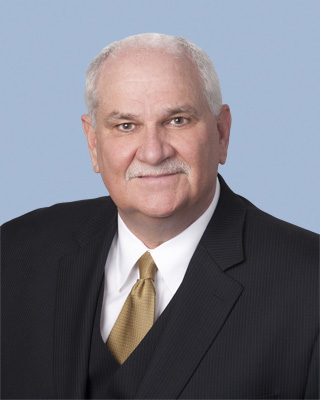 Madison County Sheriff Toby Trowbridge is stepping down this term and is leaving some big shoes to fill. He has been a celebrated leader, has grown a department and has operated a ten million dollar ($10,000,000) budget. When asked what skills the next Sheriff should possess, Sheriff Trowbridge said simply, "management and experience."
The race has attracted some fine candidates. However, on these issues, one candidate rises above the rest based on his reputation, his experience and especially his track record for successfully running two police departments with multimillion dollar budgets.
Mississippi born and raised, Jimmy Houston is definitely local. He married his high school sweet heart and has been blessed with three children and six grandchildren, two of which attend Madison schools.
If you meet Jimmy out of uniform his positive demeanor is apparent, and so is his resolve. If you are someone fortunate enough to see him in action, and witness first hand the responsibility and authority he shoulders in running one of the most effective police forces in the state, his attributes of strength and natural leadership are apparent, especially among the officers and staff members in the department he serves.
Born in Jackson, Mississippi, in 1952, Jimmy is the youngest of three children. He grew up in a modest house with his parents, brother and sister. His father, Jesse C. Houston, Sr., worked as a long distance switch man for AT&T for over 35 years. His mother, Justine Walker Houston, was a home maker. His sister, Jackie Houston Early, married to a Baptist Minister, is retiring as a Records Clerk from the Flowood Police Department.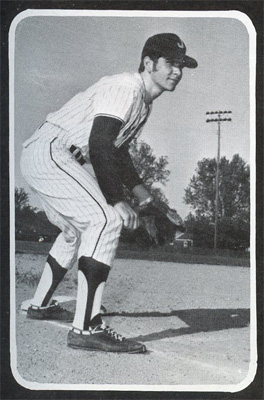 His brother, the oldest of the three, Jesse Houston, is somewhat of a local celebrity. Jesse, has lived his life with cerebral palsy, but would never consider himself a victim. He has worked all of his life, beginning as a child with a lawn cutting business. He had a three wheeled bike that he would use to pull the lawnmower from job to job. He later started a business selling peanuts at the Smiths Wills "Mets" Stadium in Jackson and became known to everyone as the "Peanut Man." What Jimmy didn't know as a child, is that his brother would become one of his greatest mentors, would give him his first job, would fire him from his first job for not being able to make it in one day, and would be one of the toughest bosses he ever worked for in his working life. The challenge of Jesse's disease never kept the brilliance of his mind from achieving independence and reputation that still lives on with him to this day.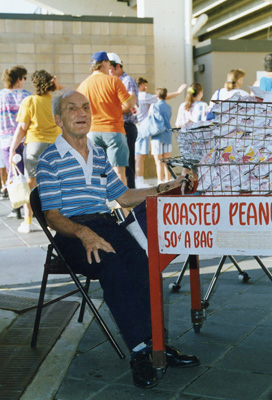 Houston's professional career is almost entirely in the service of law enforcement. Both his Bachelors and Masters degrees are in Criminal Justice and he joined the Jackson Police Department in 1973 as a Patrolman. His career in the Jackson Police Department took him from Patrolman all the way to Precinct Commander, to Department Chief of Detectives and ultimately to Department Chief of Patrol Operations where he oversaw every officer in uniform in four precincts; in total over 350 officers and civilians.
After working with the Jackson Police Department, Houston took the reins of the Flowood Police Department as their police Chief in 1997, where he successfully managed the growth of the department during a period of commercial growth and build out in the area. He overcame budgetary challenges by supplementing with grants, allowing him to add additional officers at no cost to the City.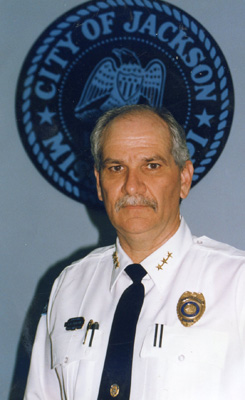 In 2000, Jimmy joined the Department of Public Safety as the Director of Standards and Training where he took on the responsibility of setting and maintaining the criteria for certification for all law enforcement officers, dispatchers and jail officers for the entire state of Mississippi.
In 2002 Jimmy Houston was once again asked to take charge. This time in Ridgeland, Mississippi. He was asked to fill some big shoes. Chief Charlie Newell was stepping down. Houston had worked for Newell ealier in his career and describes him as "one of the finest Chiefs I have ever worked under." Newell had grown the Ridgeland Police Department from a small town department to a highly respected law enforcement agency. When Houston took over, the department was ready for a big next step. Although there were fine officers, the department struggled with antiquated equipment and had a need for additional officers and leadership that comes with growth. From 2002 to 2010, Houston took the challenges the department faced to task and applied his experience in both leadership and supplemental funding to accomplish major growth in the department. Today, with the assistance of multiple grants and new found efficiencies, Chief Houston has created a nationally recognized police department running on a $6.5 million budget.
The now state of the art City of Ridgeland Police Department has gone from an isolated force to a cooperative force, where it is now able to communicate with the Madison Police Department, the Reservoir Patrol and Holmes Community College. Both Madison and Ridgeland have the ability to switch and join dispatches in case of emergencies, and any remote efforts, such as coast hurricane disaster assistance, are now tied directly into the main dispatch department.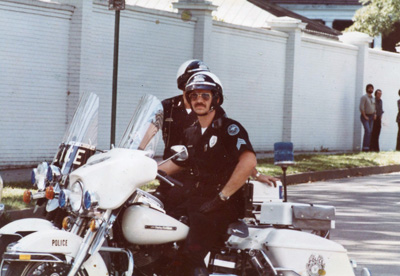 Houston has shown a solid record of solid police work, managing large departments, doing more with budgets large and small. He has efficiently and effectively managed large, multi-million dollar budgets. He has a track record of promoting from within, and raising leaders. According to Houston, "I set high expectations of performance for my officers, and they deliver. It is a testament to their hard work and dedication and stepping up when challenged to do so." In each of his leadership positions he has managed to provide more manpower and updated equipment, while using outside funding such as grants to better the force. Houston states, "Better budgeting ultimately turns into more people, better equipment and better protection for your money."
When asked about the challenges of leading a team, running a department or managing a budget, Jimmy's response is almost always prefaced with "I know we can because I've done it." Whether it is police work, budgeting, mentoring or administration, Houston has a quality that can be summed up in a word. Leadership.
Credentials
Jimmy Houston is running for Madison County Sheriff in the August 2, 2011 Election.
Chief of Police, City of Ridgeland, 9 years
Managed 100 certified and civilian employees.
Administered annual budget of $6,500,000.
Developed Community Policing Unit in 2006.
Awarded over $3,000,000 in grant funds.
Developed state's first city-wide neighborhood warning system.
Secured state of the art communication system purchased entirely with grants and forfeiture/seizure funds.
Installed computers and cameras in ALL Ridgeland patrol cars purchased with grant funds.
Education and Training
Associate Degree in Criminal Justice, Hinds Community College
Bachelor's Degree in Criminal Justice, Jackson State University
Master's Degree in Criminal Justice, University of Alabama
Federal Bureau of Investigation National Academy Graduate
Drug Enforcement Agency National Academy Graduate
Senior Management Institute for Police, Kennedy School of Government, Harvard University Graduate
Federal Law Enforcement Training Center, Adjunct Professor
Law Enforcement Career
Chief of Police, City of Ridgeland, 8 years.
Chief of Police, City of Flowood, 3 years.
Director of Police, Jail, Telecommunication Standards and Training, Mississippi Department of Public Safety, 2 years.
Jackson Police Department, 24 years.
Precinct 4 Commander.
Deputy Chief Detective, supervised 65 detectives, auto theft, property crimes and robbery/homicide.
Deputy Chief of Patrol Operations, 4 precincts, supervised 350 certified officers and civilians.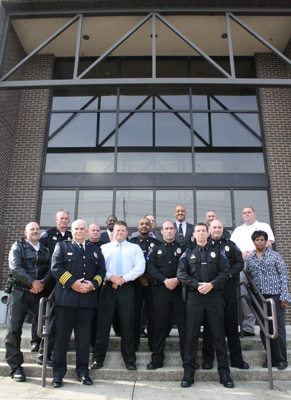 Jimmy Houston stepped down as the Ridgeland Police Chief in May 2011, which he had to do by law to protect the grants he had secured for the City of Ridgeland, in order to run for Sheriff of Madison County. He is currently campaigning in Madison.