Campbell's Bakery Jackson MS – Delicacies from Scratch
Making delicious morsels one tray at a time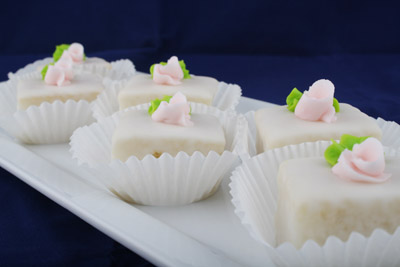 Campbell's Bakery is not new to the Jackson dessert scene. It was first opened in the early 1950's in a location by the the old Jitney Jungle, now McDade's on Duling Street. In 1963, Louis Campbell purchased and moved the bakery around the corner to its current location on North State Street in Fondren.
During the 20 years that Mr. Campbell owned and operated the bakery, it was a fixture of the community in Fondren. He especially became known for two items – iced tea cakes and petit fours. In fact, if you visit Campbell's Bakery today, you will still see those two items in the case, made exactly according to the recipes developed by Mr. Campbell himself.
The Sallow Years
In 1983, the bakery was sold to Frank Aldridge, who continued to run it for 20 more years in a way very similar to Mr. Campbell's. It was then sold in 2003, and every couple of years it was sold again, until 2011. Between 2003 and 2011 the bakery very sadly went downhill — the people who purchased it simply didn't know much about the bakery business. By 2011, Campbell's Bakery was virtually forgotten.
Campbell's Bakery Jackson MS is Back!
Now Campbell's Bakery Jackson MS has entered what might rightly be called the "Mitchell Moore Era." In early 2011, Mitchell was the pastry chef at Mermaid Cafe, but he was looking to branch out on his own. "I just happened to hear that Campbell's Bakery was up for sale again, so I decided to drop by for a look," Mitchell said. He went by to see it, and quickly decided that all the cafe needed was some TLC and management that knew the industry and cared for the bakery. He closed the deal in February.
Campbell's bakery Jackson MS was closed for six weeks for some minor repairs and remodeling — Mitchell added heat and AC, brought in new cases and equipment, removed the old drop ceiling, and installed and painted lovely new bead board walls. On March 24th the bakery was back in business!
Mitchell says those early days were much tougher than he expected. He did the cooking and the decorating and provided customer service in the front of the bakery. Family members also helped out in the front, and with cleaning and keeping up with all of the various things that need doing on a daily basis in the cooking industry. Business quickly grew, and now Campbell's has six full-time employees on staff.
Everything from Scratch
Campbell's Bakery has one key that makes it distinct — everything served in the Bakery is made fresh, from scratch, every day. And it's all delicious! They mix their own cakes and icings, make their own caramel and decorations, and cut all of the cookies and pastries by hand. All of the products are made exactly as Mitchell likes, and his loyal and ever growing customer base indicates that the end products are well worth the effort the staff puts in.
Campbell's is particularly known for three of its regular products – tea cakes, petit fours, and cakes. The bakery sells out of all the tea cakes (20-50 dozen) and petit fours (5-10 dozen) they make every day! On special occasions, like Mother's Day and Valentine's Day, they will sell up to 160 dozen tea cakes and 32 dozen petit fours. With petit fours priced at $19.50 a dozen and tea cakes at $24 a dozen fully decorated, it is easy to see why they are all so popular. On the cake side, Campbell's offers a complete selection — from classic cakes to specialty cakes such as elaborate wedding cakes or even sculpted Bulldog cakes.
Quality is Recognized
Quality work is recognized in any field, and the superior quality of Mitchell and his staff at Campbell's Bakery have been recognized in various ways. Some of the awards the bakery has received include:
"Best Bakery" and "Best Place to Buy a Cake" in 2012 Jackson Free Press.
The "Best of Mississippi List" listed as a "Top 100 Menu Item in Mississippi" the Banana Pudding Cheesecake in Delta Magazine (an award of special worth for Mitchell since it was judged by fellow restaurant owners).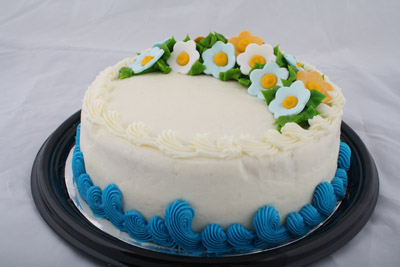 One of the points of flattery that Mitchell is most proud of is not an award but rather a silent achievement — many local chefs and restaurant owners order their cakes and pastries from Campbell's Bakery. "When people in your own industry buy from you because they consider your work the best, that's a huge compliment," Mitchell said, obviously truly honored. Now that's real quality!
Campbell's Bakery is located at 3013 N. State Street in Jackson, MS. Business hours are Tuesday – Friday 10am – 6pm, and Saturday, 10am – 4pm.
Matthew Jackson is an author, a member of thinkWRITE Guild, and a contributing writer for County Connections.